Customs Clearance
Customs Clearance Process
Step 1
Call your local FedEx/UPS | share tracking number | they will guide you.
Step 2
Share 5106 form & Commercial Invoice | shipping partner via email | confirm the same over call.
Step 3
Shipping partner shares link for online payment (for customs clearance/duty charges) | Kindly pay | confirm over call.
Tips to Avoid Customs Delays

If you see clearance delays on the tracking page of the shipping partner's website (FedEx or UPS). Kindly call them.
Ask for the 5106 form, If you need any help to fill the 5106 form please ask for help from FedEx or UPS over call and they will guide you.
Keep in mind that you are the importer of the shipment.

Pay the customs fees as quickly as you can, keep in touch with representatives of the shipping company and notify them.
You're all set. The shipment will be delivered within 24-48 hours. If you still need any help kindly drop us an email on

[email protected]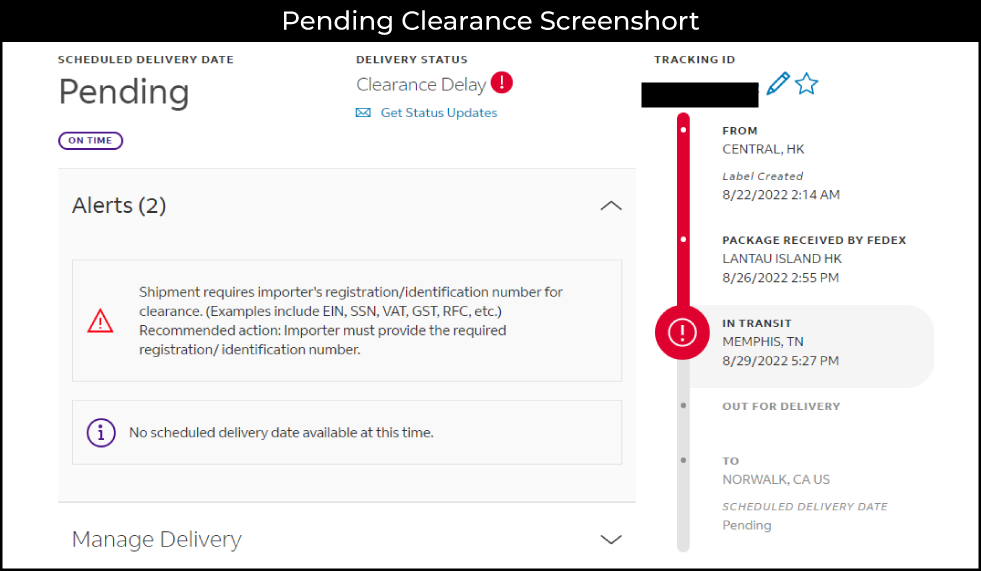 Login
First time here? Create an Account.
x

SWIFT/BIC
We'll return payments from countries not on this list to the sender. This can take 3–10 working days.
Americas
United States, Canada.
Asia
China, Hong Kong, India, Japan, Philippines, Singapore, Taiwan, United Arab Emirates.
Oceania
Australia, New Zealand.
Europe
Austria, Belgium, Bulgaria, Croatia, Czech Republic, Denmark, Estonia, Finland, France, Germany, Gibraltar, Guernsey, Greece, Hungary, Iceland, Ireland, Isle of Man, Italy, Jersey, Latvia, Liechtenstein, Luxembourg, Malta, Netherlands, Norway, Poland, Portugal, Romania, Slovakia, Slovenia, Spain, Sweden, Switzerland, United Kingdom.

What's a reference?
The reference code helps us confirm your payment. When you make your bank transfer to pay, please make sure you write it in the reference field.

Did they ask for a routing number?
A routing number is not required to add or receive USD from bank accounts outside the US. But if they specifically ask for a routing number, you can give them this:
026073008

Do you need a bank address?
If you need a bank address to make the payment, you can enter:
89-16 Jamaica Ave
Woodhaven NY 11421
United States
You may be asked by your financial institution if you mean Community Federal Savings Bank. That's because Community Federal Savings Bank is our partner bank in the US.
It's okay to make a transfer with Community Federal Savings Bank as the bank name — we'll still process it.